Celebrating radical non-duality/freedom through music, art and words…. this boundless, infinite, miraculous life.
Andrew Forrest Online Shop
Samples of STILLNESS MOVING…
Track 1: Emerge
Track 2: Enrapture
Track 3: Evanesce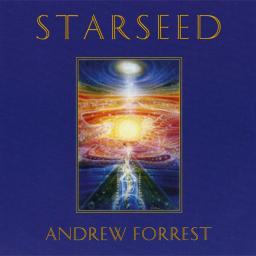 Starseed
[1997]
Volume 2 (Sirius) in the 'Star System Trilogy'
Simply a classic ~ Andrew's perennially best-selling album, Starseed is a huge celestial soundscape symphony.  Profound cosmic meditation and encoded DNA activation, with the haunting songs of humpback whales adding a deeper mystery on track two. Slowly evolving passages, lush melodic themes, and blissful arpeggio sequences guide the listener to deep inner-space communion. Two 30 minute tracks of sublime sonic beauty.
"Starseed is a magnificent and excellently produced work of art. I strongly recommend it to all fans of space music."
Bert Strolenberg, Music Reviewer, NL
"Andrew Forrest's Starseed still stands out to me as being one of the best albums of ambient music ever."
Rudy Adrian, ambient music composer, NZ
To buy Starseed as a CD please click on "Add to Cart", or click here to buy as a download at CDBaby.

Updating...