Celebrating radical non-duality/freedom through music, art and words…. this boundless, infinite, miraculous life.
Andrew Forrest Online Shop
Samples of STILLNESS MOVING…
Track 1: Emerge
Track 2: Enrapture
Track 3: Evanesce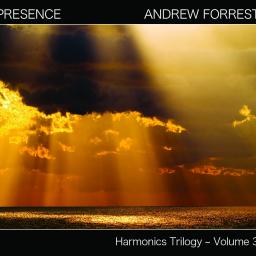 Presence
[2013]
Volume 3 in the "Harmonics Trilogy"
"Andrew's latest musical masterpiece is his best yet, he has created sounds that speak to our very soul……. So please, if you like music that expands your awareness and takes you to a place of perfection and beauty, buy this!
Stuart Wisdom, UK
To buy Presence as a CD please click on "Add to Cart", or click here to buy as a download at CDBaby.

Updating...