Celebrating radical non-duality/freedom through music, art and words…. this boundless, infinite, miraculous life.
Andrew Forrest Online Shop
Samples of STILLNESS MOVING…
Track 1: Emerge
Track 2: Enrapture
Track 3: Evanesce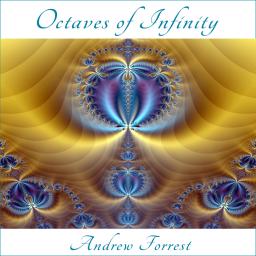 Octaves of Infinity
[1992]
NOW AVAILABLE: Re-release in digital format of Andrew's first album!
At last, Andrew's first music release from 1992 "Octaves of Infinity" is available once again, but this time as a highest quality download.
"This is an excellent album and a remarkable work considering it was his first foray into synthesised music. It is highly recommended if you are a lover of Andrew's output, or indeed of quality electronic music."
Lynn Gray, UK
'OCTAVES OF INFINITY' IS ONLY AVAILABLE AS A DIGITAL DOWNLOAD.
You can buy high quality downloads from CDBaby by clicking on the "Buy Now" lozenge below the samples.

Updating...